Careers at KL Engineering
"I care about each and every one of my employees as a family. And I understand that my employees doing all of the work are who make this company successful. It's not just me running it. Developing relationships with them and learning what makes them tick in their life is what helps me to be a better leader. My philosophy in running my business is to treat people exactly the way I would like to be treated. You have to lead by example. There is nothing I would ask my employees to do that I would not do myself."
 –Kim M. Lobdell, CEO

I love working at KL. There's always a variety of new challenges. No two days are really the same here. It's that constant challenge that I find rewarding and satisfying.
Everyone is very supportive here and really encouraging. They're really good at steering you in the right direction based on what they've experienced. There's also a lot of support outside of work, too. Everybody really seems to want everybody else to succeed, both at work and in life.
I appreciate the collaborative environment at KL. Whether I have a tough nut to crack on a project or I get to help someone else solve a tricky problem… It's great to have the reassurance of knowing that I'm not working on an island and that there are a range of experts always at my disposal.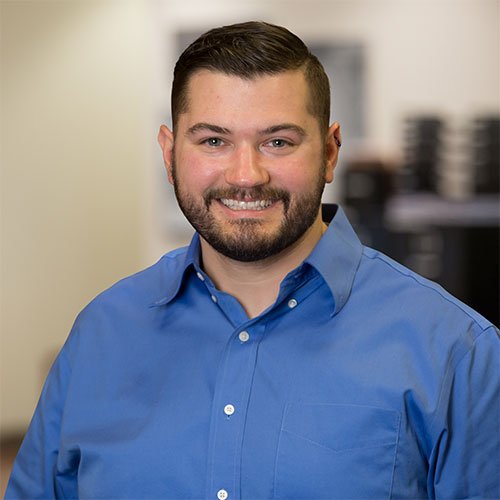 Matt Regnier, PE, PTOE, RSP1
We take our job very seriously, but we take ourselves a lot less seriously than maybe the vibe might be at other firms. We're a much more laid-back firm. KL operates like a small firm, in that I still feel very connected to the leadership and owners.
I like the variety a lot. I also like being able to work with a bunch of different people, especially when I was an intern. And because I'm a younger engineer, I don't have specific experience in one area. So I get the opportunity to try out different projects and different tasks and see if there's one that's a best fit for me for down the road.
I like that KL is a smaller, closer-knit atmosphere… very welcoming, laid back. I think the leadership is welcoming. I always get timely responses. It's great to get that kind of support, especially when you're out in the field.
KL provides me with work that I find really rewarding. The projects we do make a positive impact on our community, whether it's traffic signals, big roadway projects, or little site development projects. And a lot of our work is relatively close to our offices, so we have the opportunity to experience our projects firsthand.
PE | Infrastructure Services
KL is all about teamwork and providing a supportive environment. Upper management understands that mistakes are going to happen from time to time and views them as great learning opportunities. It's important to take ownership when mistakes are made so we can work together to get them fixed.
Providing
[A]
Better Experience
KL Engineering is a civil engineering firm that offers professional services built around a core specialization in infrastructure and an unwavering customer service ethic. KL Engineering provides flexible work schedules, a business casual dress code, company-sponsored social events, and a friendly work environment. We also provide the following benefits to full-time employees:
Paid Time Off
9 Paid Holidays
Flexible Core Hours Schedule
Hybrid Work Schedule Options
Professional Development & Tuition Reimbursement
Health Insurance
Dental & Vision Insurance
Life Insurance
Long & Short Term Disability Insurance
401(k) Retirement Savings & Profit-Sharing Plan
Section 125 Flexible Spending Plans
Professional Organization Memberships
Direct Deposit Payroll & Expenses